Hit Repeat, is exactly what these W Austin wedded couples did. After one year of wedded bliss, they joined us back at W Austin to relive their wedding and all the wonderful memories that followed. Check out the Q&A below to learn why W Austin stood out to them and ultimately brought them back for more.
JESSICA & COLIN
What brought you back to W Austin for your one year anniversary? We both decided that we wanted to return to the place where the year began, at W Austin for our wedding. The wedding and wedding weekend were beyond perfect. Wedding weekends are quite busy so we did not have the time to enjoy the amenities as we had initially hoped. We decided to book a room at W Austin to celebrate our 1 year anniversary and to enjoy the hotel and all that it offers. Our stay could not have been more enjoyable! The service is always impeccable. We had an amazing suite, bubbly, cake, and a couples massage at the Away Spa. We hope to return next year for our 2nd anniversary as W Austin will always be a very special place for us.
What was your most memorable moment at your wedding with W Austin? The most memorable moment besides marrying my now husband was the reveal of the ballroom. It was absolutely gorgeous and everything I wanted! I was stunned by how well everything came together. I just remember all this stress was suddenly lifted off my shoulders.
What stood out to you both when viewing W Austin's wedding venue? The contemporary feel of the ballroom was what we were looking for in a wedding venue. There was no ugly carpet at The W! The chandelier and modern features were my style. Colin wanted to get married outside so we utilized the terrace for the ceremony.
Where was your favorite location to take photos at on property? My favorite location to take wedding photos was on the terrace. We got some great shots! I also loved my bridals which were shot in many different rooms of the hotel. Some of my favorite bridals photos were shot in the Red Room, by the pool, along the wooden wall in the lobby, and in the Record room.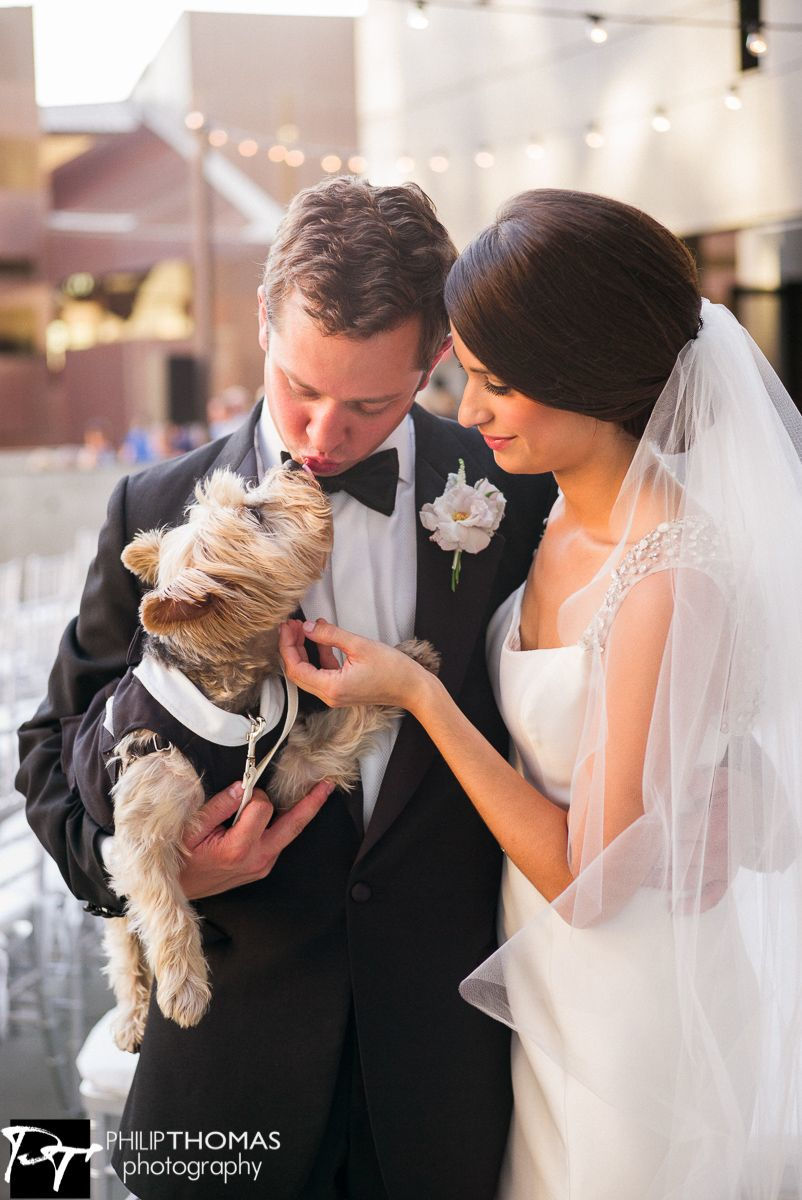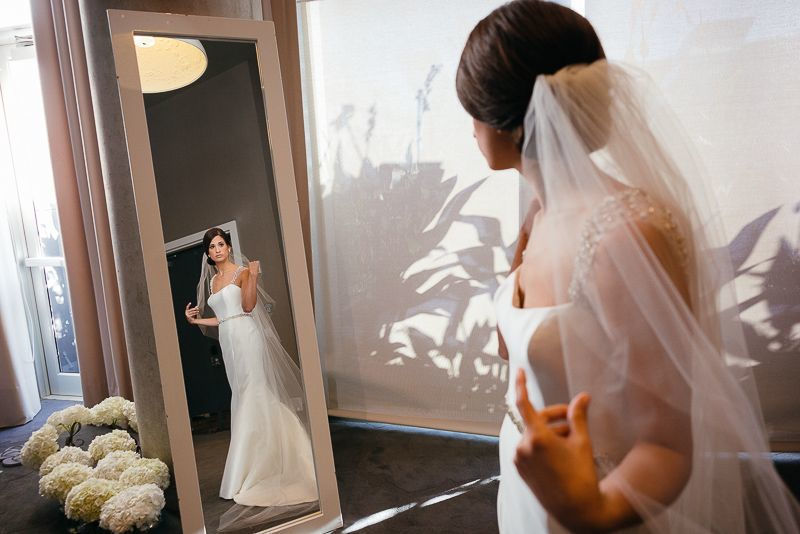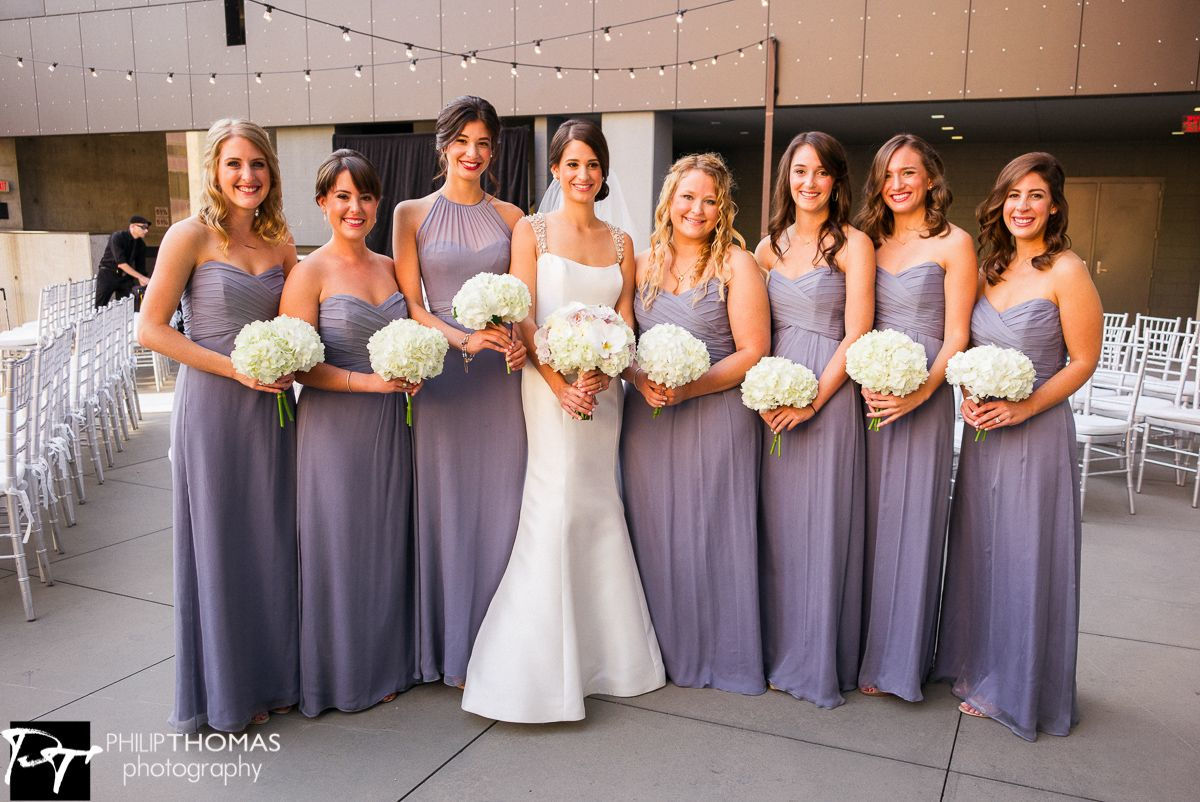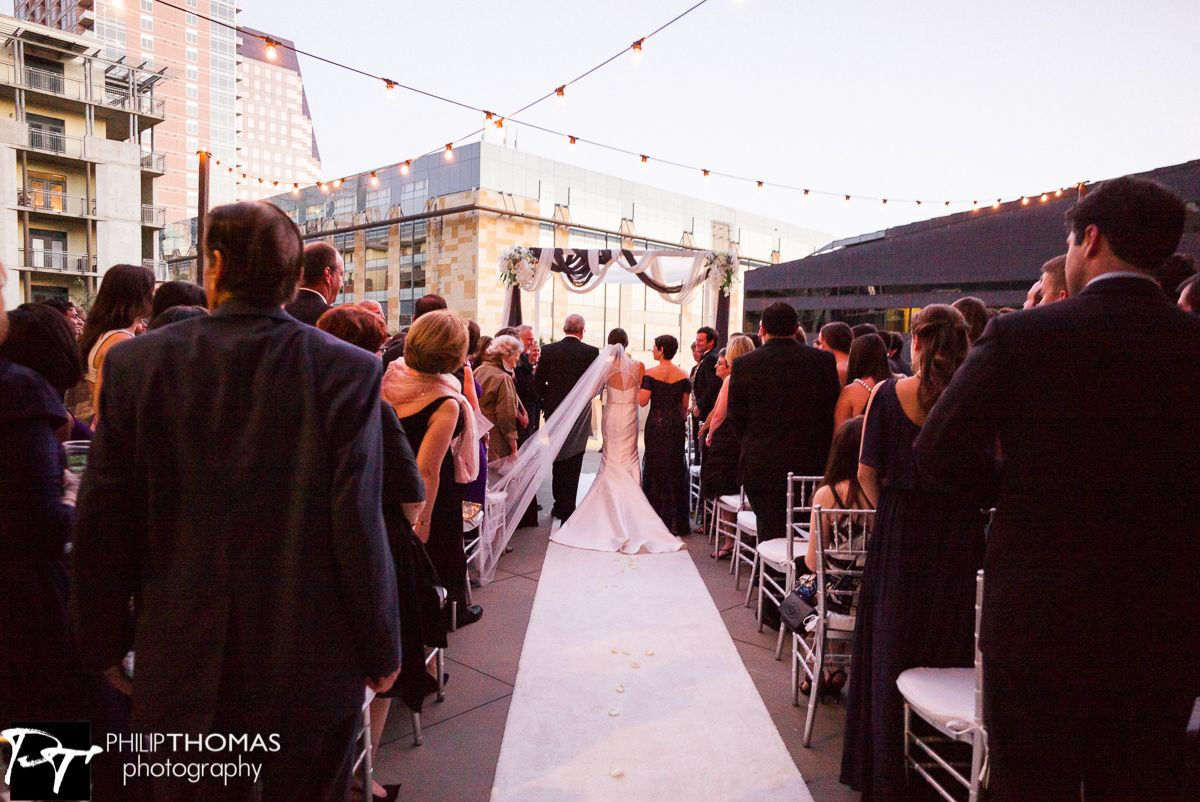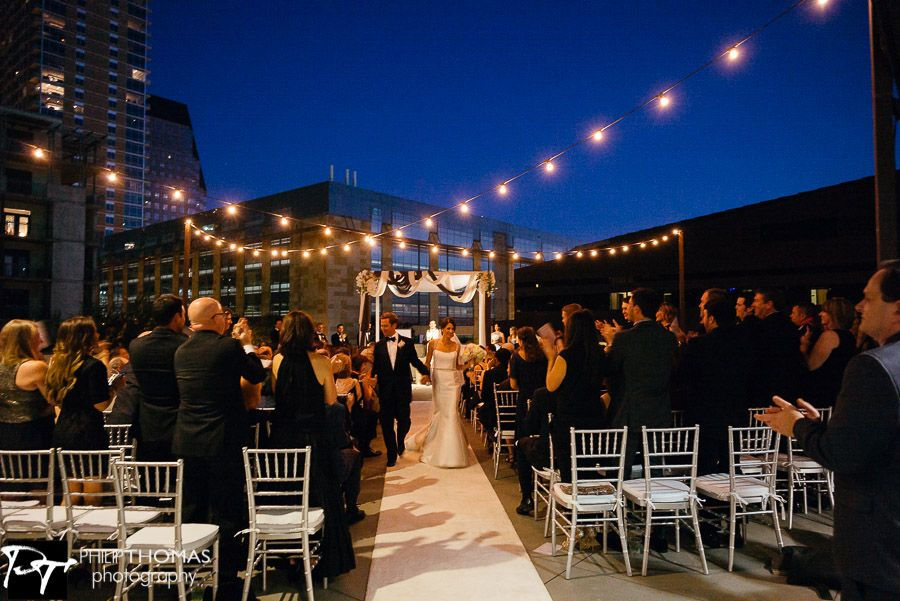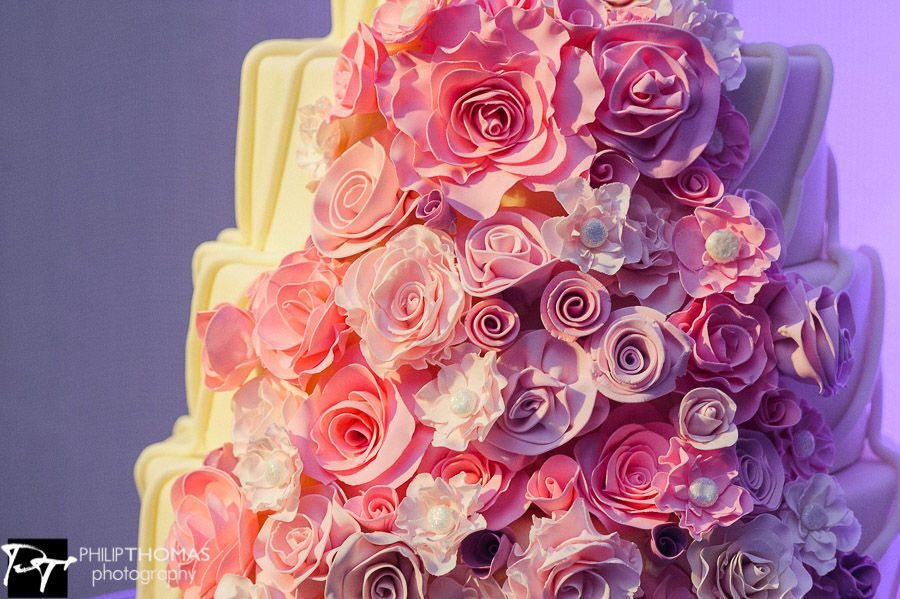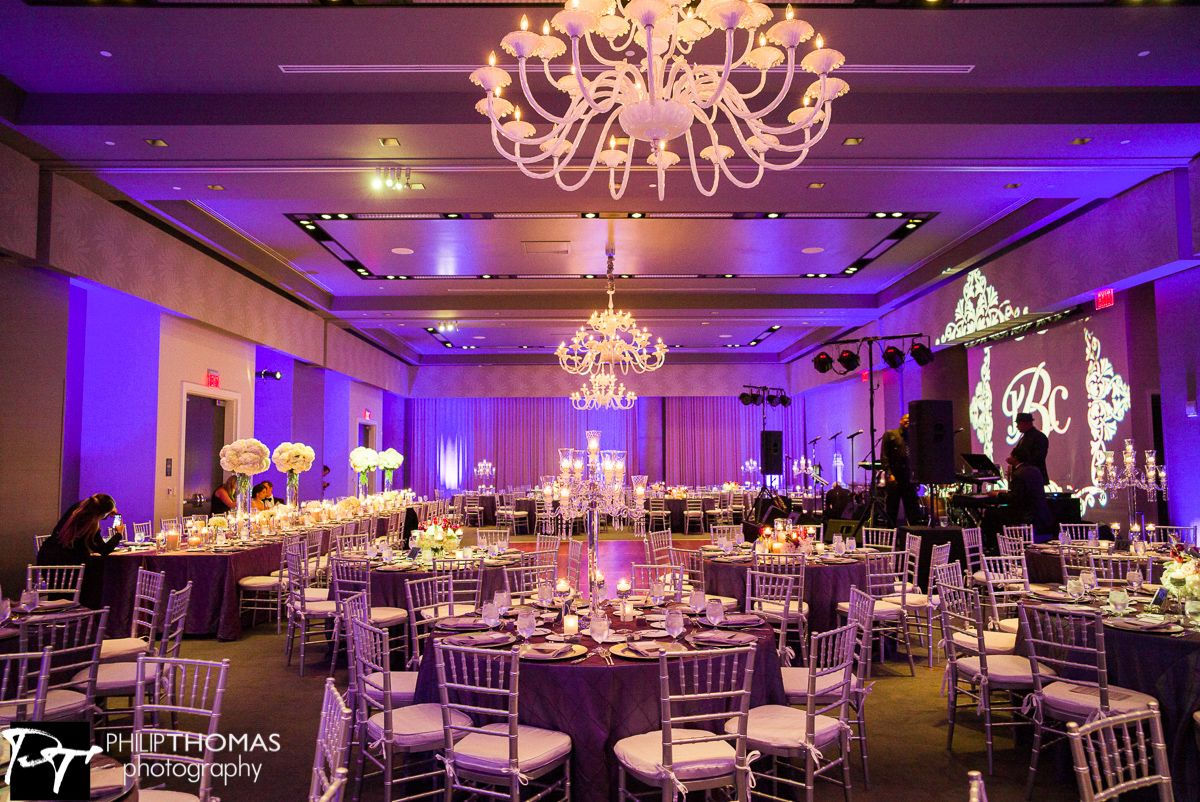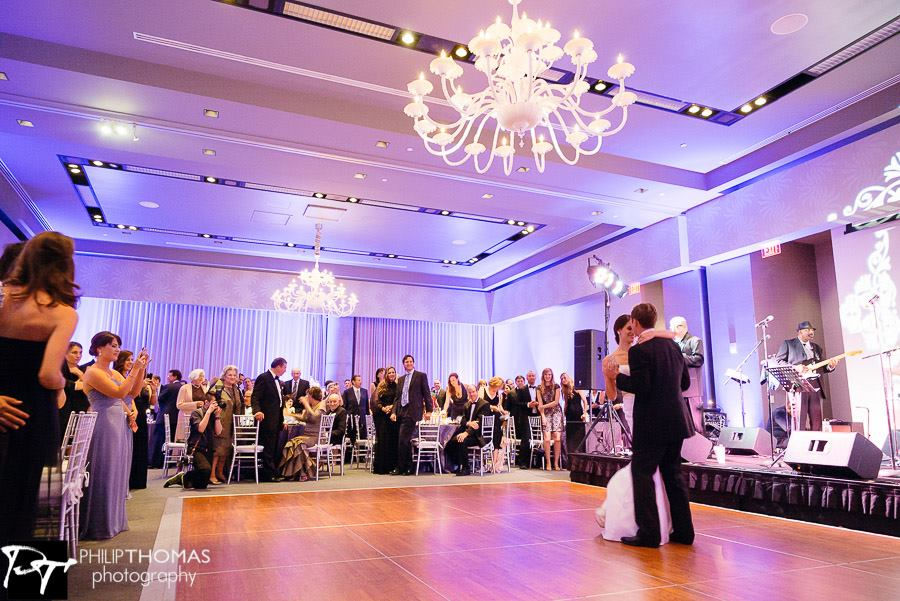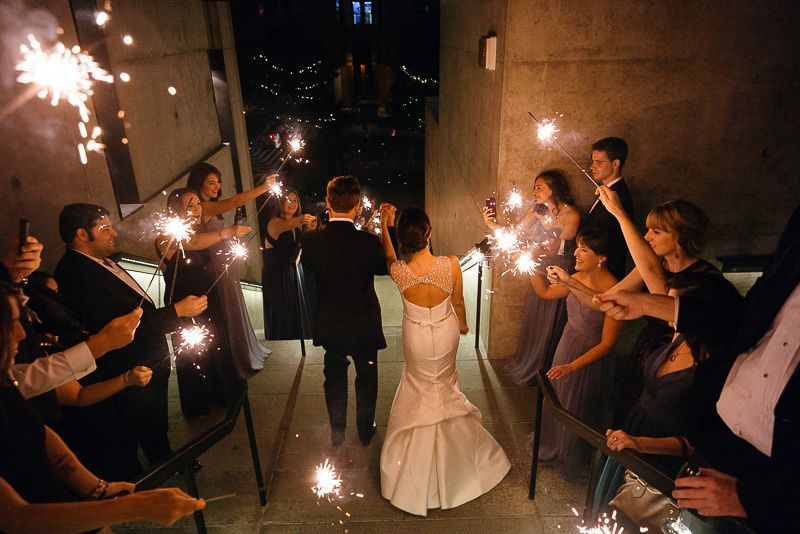 DANIELLE & ROD
What brought you back to W Austin for your one year anniversary? We couldn't imagine spending our first anniversary anywhere else than W Austin, it holds such a special place in our hearts . We knew from the wedding planning experience, that W Austin pays such special attention to detail and treats their guests so well. The special touches – like remembering our favorite drinks from our wedding night – made our anniversary even more special.

What was your most memorable moment at your wedding at W Austin? There wasn't just one moment – how can you pick just one moment? Our favorites had to be when we were pronounced husband and wife on the terrace, signing our ketubah in the ballroom before our ceremony, our first dance to "Everything" by Michael Buble, cutting our cake, and sharing the day with our family and friends.
What stood out to you both when viewing W Austin's wedding venue? Before we even started looking at wedding venues, we knew that we wanted a downtown Austin wedding. After scouting many locations, we decided to visit the W Austin and we loved it immediately. We thought it would be perfect to have an outdoor ceremony with the terrace overlooking downtown, and the ballroom was perfect. We wanted a modern romantic wedding and the vibe at W Austin provided a great place to make all our wedding dreams come true!
What advice would you give other couples going through the wedding planning process? Rod and I received so much great advice when we were planning, but we really took one thing to heart - to enjoy every moment because your engagement, and the entire wedding planning process, goes so quickly. We were so lucky to work with the most epic wedding planning team, Caplan Miller Events, and they made every part of our planning experience perfect. We did everything together during our wedding planning process, from choosing the venue and our amazing photographer, Ashley Garmon, to designing the chuppah and cake with Caplan Miller and choosing our menu with the W Austin team, plus taking dance classes after choosing our first dance song.
Why did you choose Austin, TX for the location of your wedding? When Rod and I started wedding planning, the first thing we decided was to have our wedding in Austin - the place we met six years before he finally popped the question! Rod and I met in college in Austin, fell in love in Austin, live in Austin, and got engaged in Austin – there was honestly nowhere else that we could have started the next chapter in our life.
Where was your favorite location to take photos at W Austin? We had two favorite spots – the terrace, where our ceremony took place underneath the chuppah with downtown in the background, and the most amazing black and white striped settee that we used in the lounge, which was placed in the hallway for cocktail hour!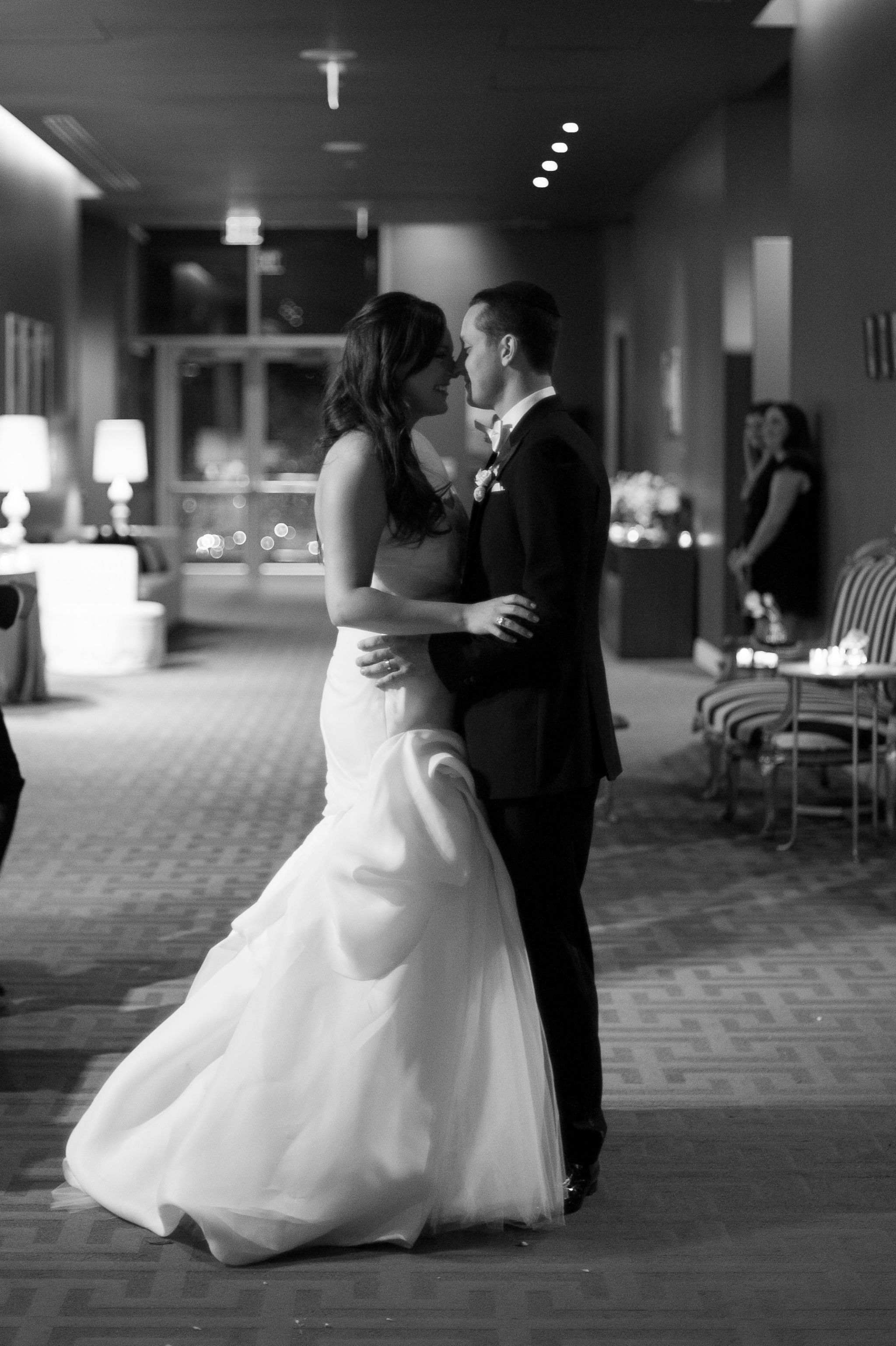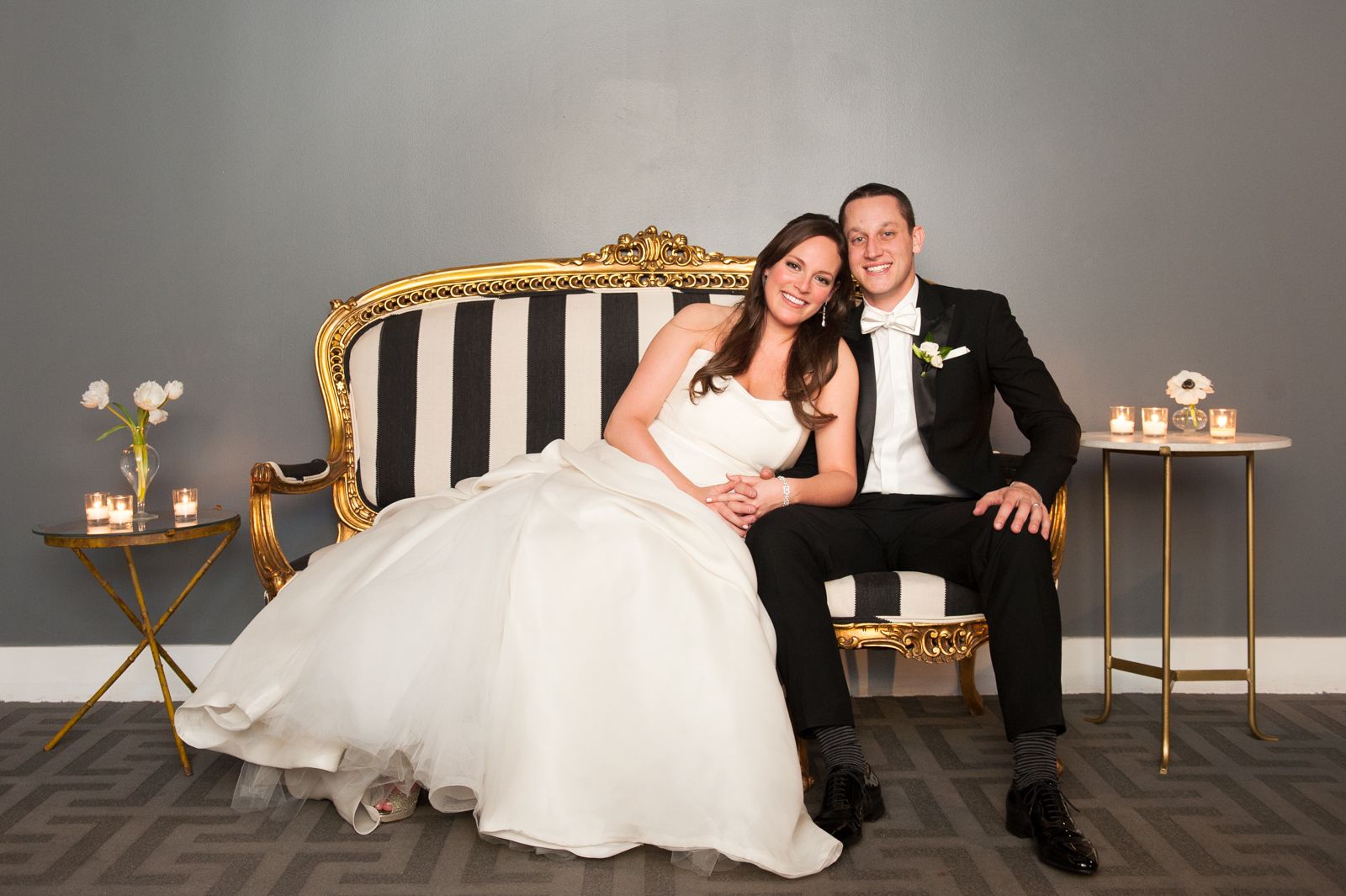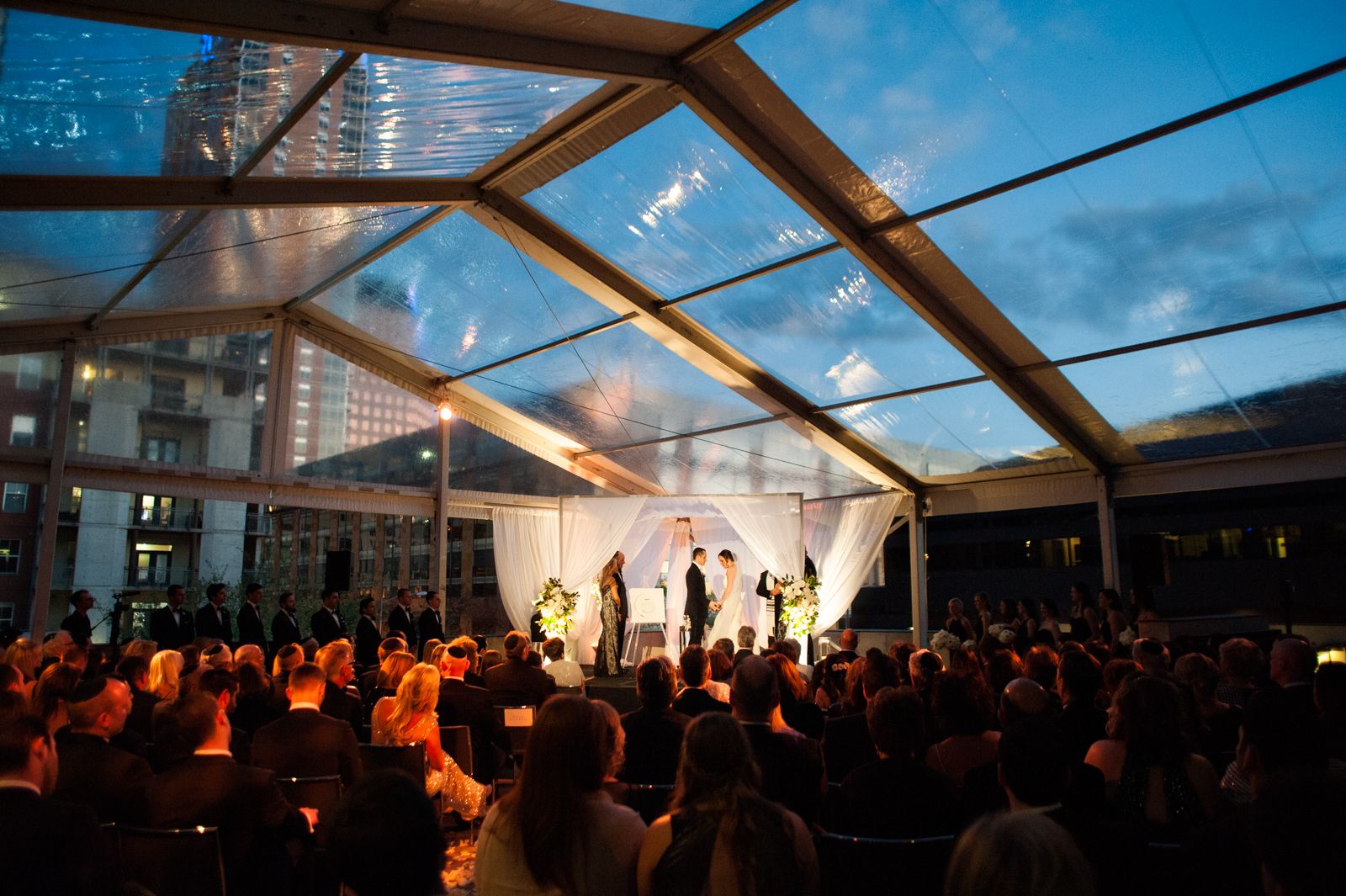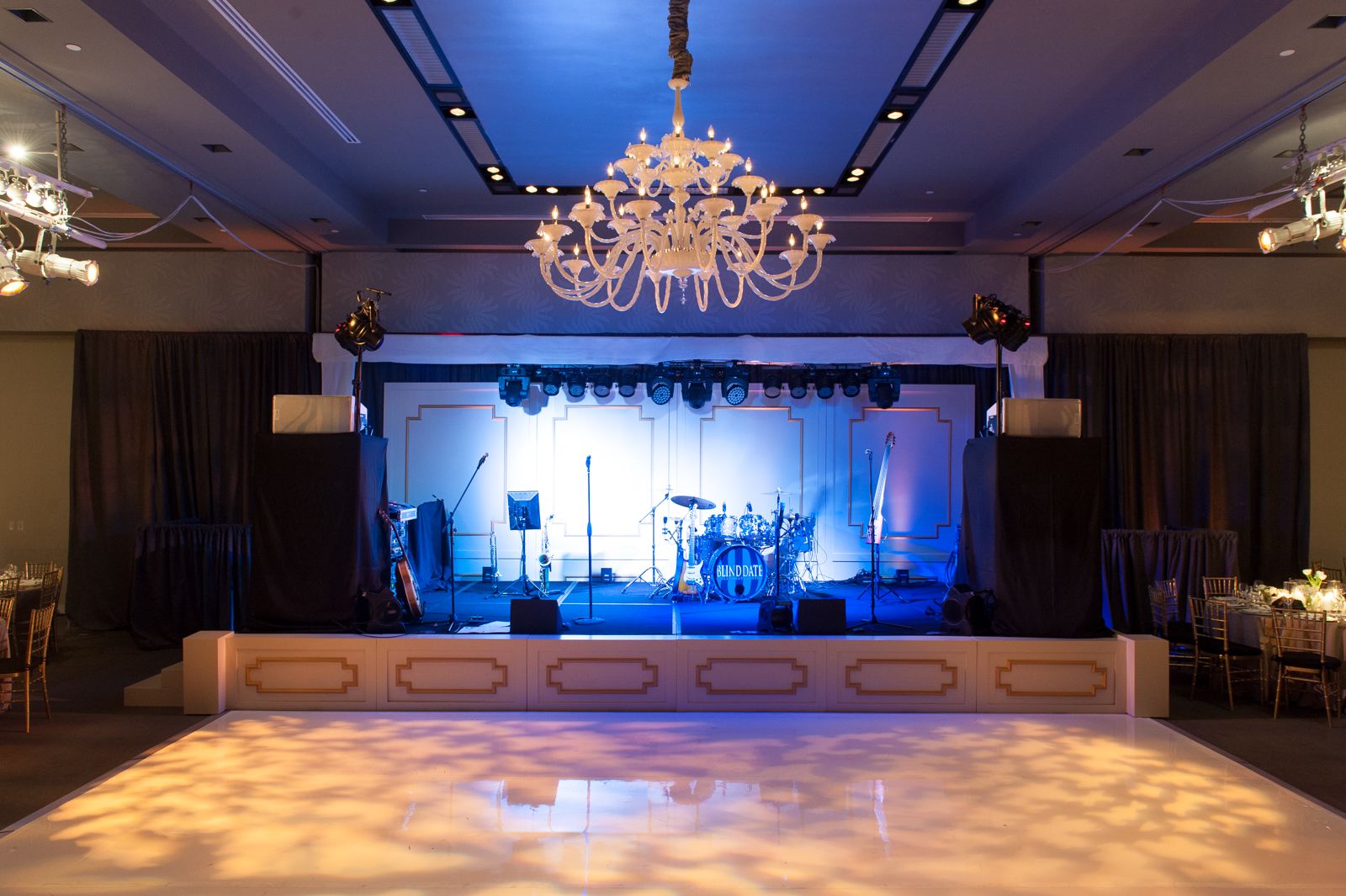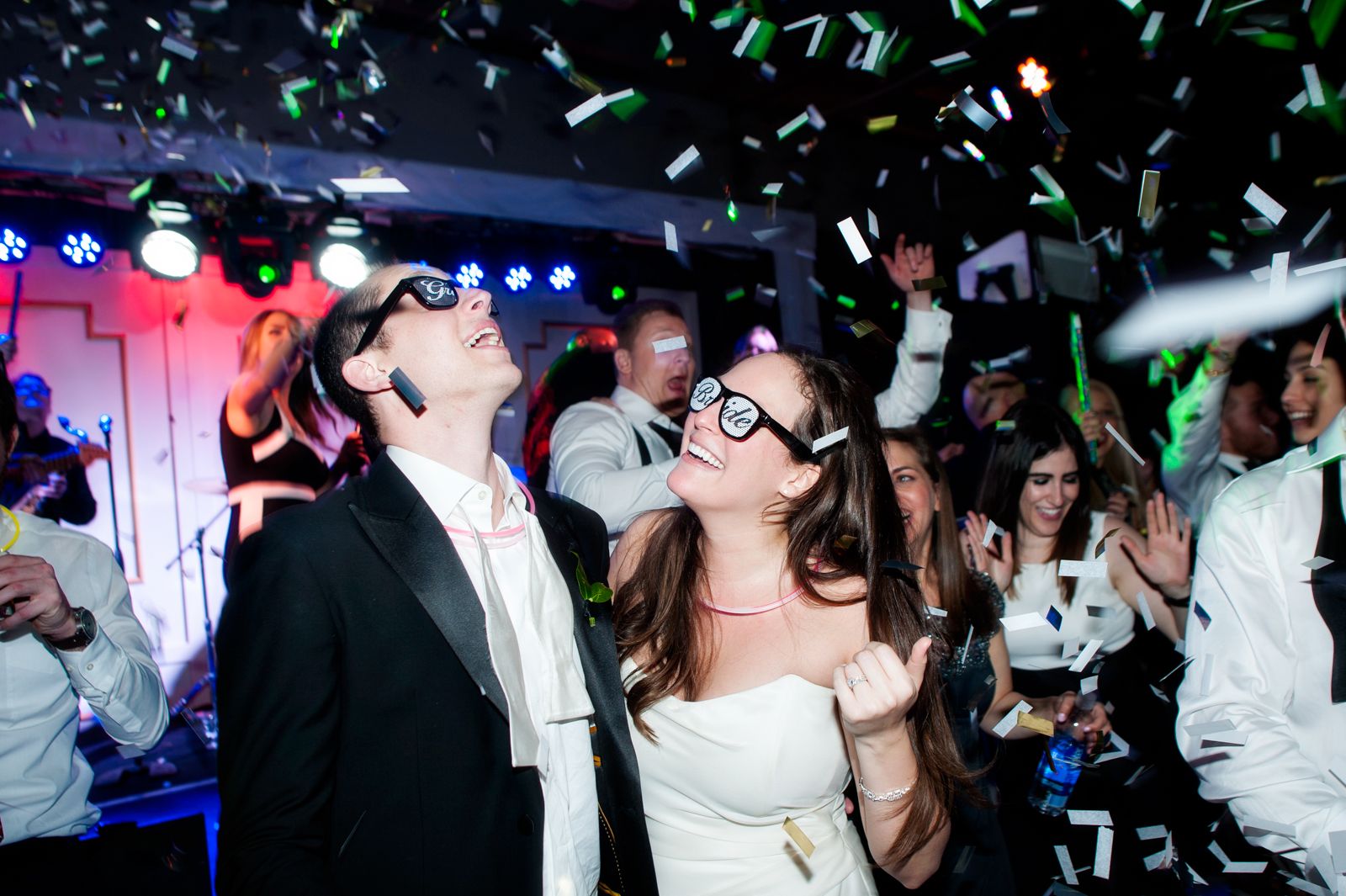 What was the most important thing to you both when planning your wedding? When Rod and I discussed the most important aspects of our wedding we agreed that the food and the band were our top two things that needed to be THE most perfect. Stephani, the Catering Manager worked with us to create a perfect menu.We hired the most amazing band, Blind Date, who catered to all of our guests with a mix of top hits and wedding favorites. We even had some surprises – our favorite burgers were served late night for all of our guests to enjoy and instead of a groom's cake, we had cake pops created with Rod's favorite basketball players from the LA Lakers!
We knew it was a successful wedding when everyone gushed about the menu, and when we saw all our guests out on the dance floor ALL night long. The guests all stayed until the last song was played, accompanied by gold and silver flutter-fetti, no less!