W AUSTIN WET
From sunrise to sunset, W Austin's WET® pool deck is open for your dipping pleasure! Located on the 4th floor of the W Austin Hotel, the WET deck features private cabanas, lounge chairs, tanning shelves, fireplace and two outdoor showers to rinse off after a quick dip.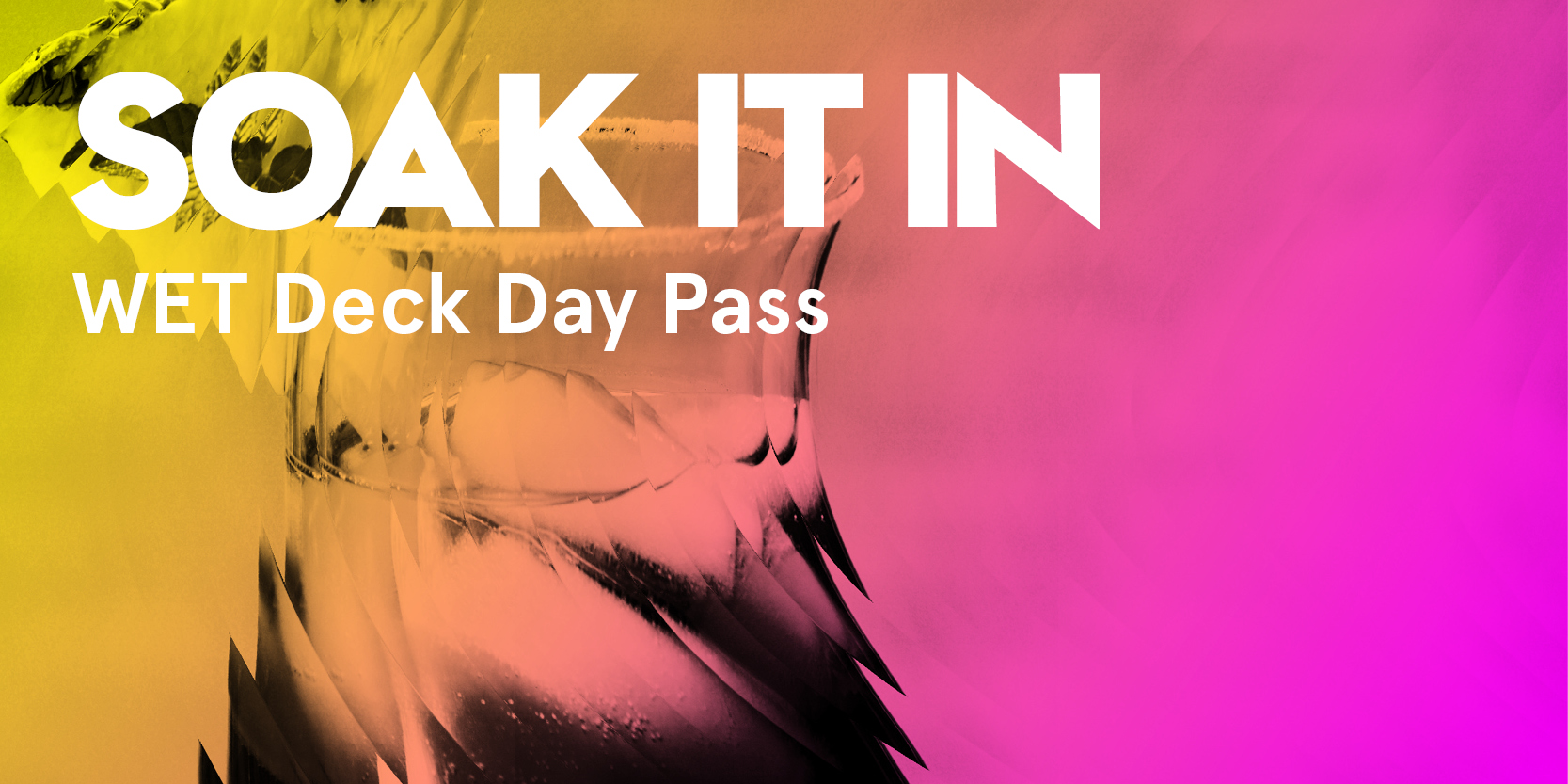 SOAK IT IN
WET Deck Day Pass
Make a splash this summer with W Austin WET Deck Access*
WET Deck day passes now available for $10/person. Day passes can be redeemed at the WET Deck entrance on Monday through Friday from 11AM-9PM. Cash will not be accepted at the door, all tickets must be purchased here
Happy Hour // Complimentary access to the WET Deck Monday-Friday after 5PM. You're welcome.
Not valid on holiday weekends. Some restrictions and black-out dates apply.
No refunds on unused tickets. Passes are valid until 10/31/18.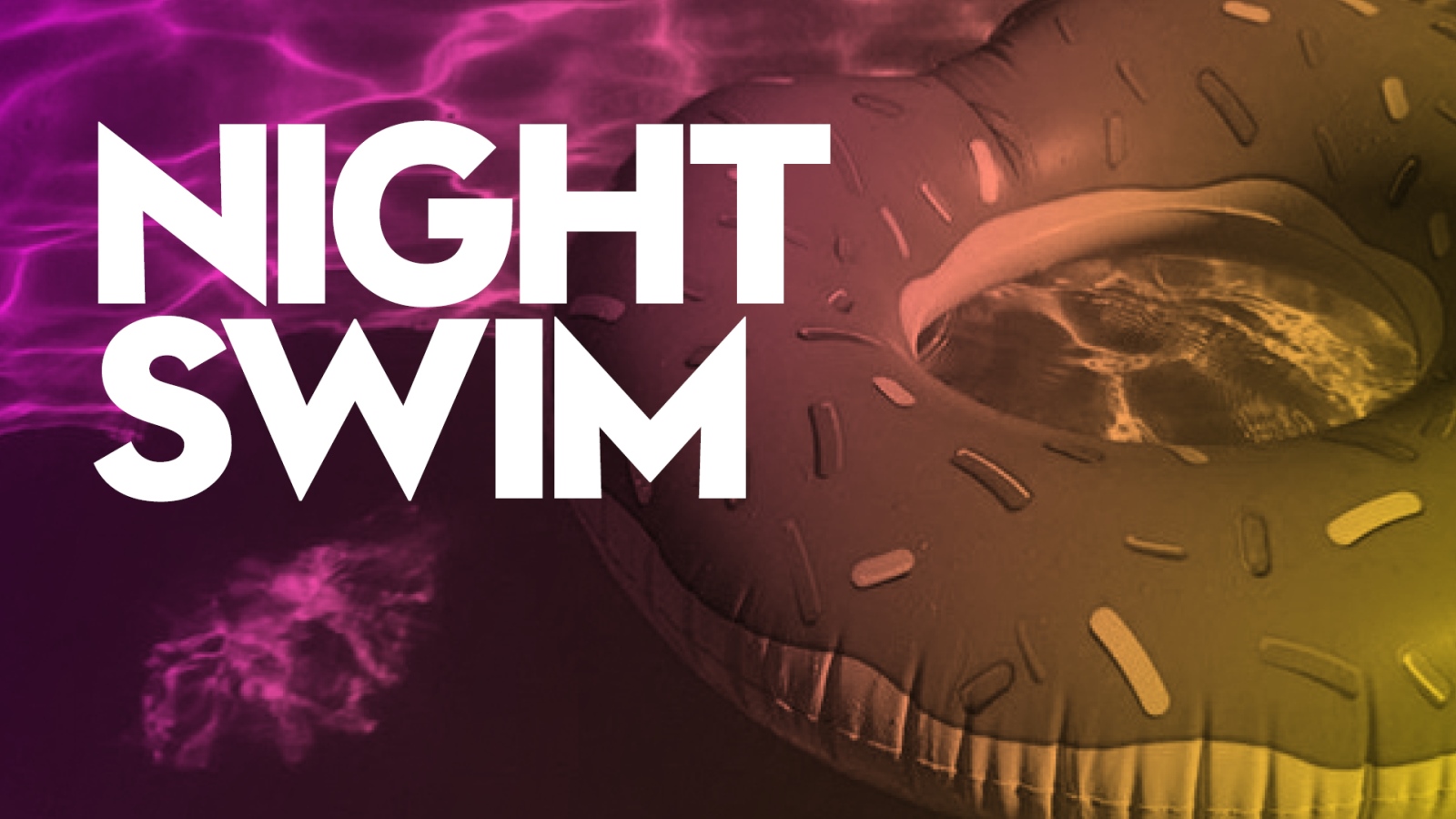 NIGHTSWIM
Thursdays 5PM-sunset
Take happy hour to the next level with exclusive poolside performances & signature cocktails every Thursday at Wet Deck. Happy hour starts at 5 PM. Swimwear/Workwear/Anywear. RSVP here.
Cabana & Kasbah reservations >>
Must be 21 & up or accompanied by a parent or legal guardian.
If case of rain, the show will go on in the Living Room.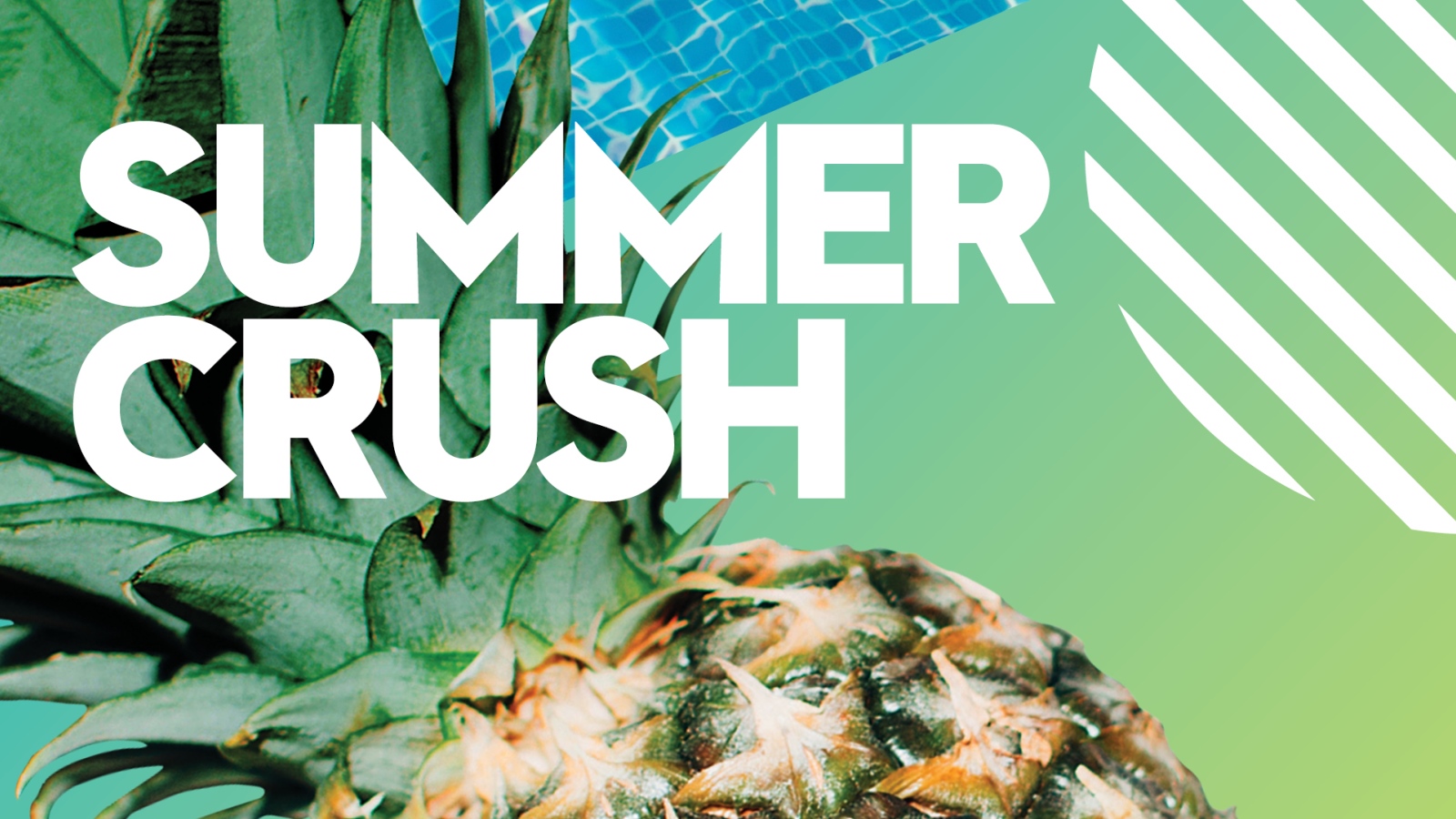 SUMMER CRUSH
Fridays 12PM-sunset
Kick start your weekends at WET Deck with live beats by DJ Kurupt & Buck Rogers while staying hydrated with exclusive summertime cocktails. Purchase tickets here. Cash is not accepted at the door.
Cabana & Kasbah reservations >>
Complimentary entry for hotel guests.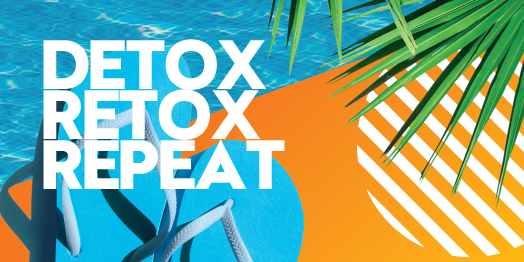 DETOX.RETOX.REPEAT
Sundays 11AM
Life is all about balance, join us every Sunday at WET to detox, retox, and repeat. Each month we're bringing you Austin's best from work out to chill out so you can keep up the energy from morning to night. Head this way to sip yourself happy post workout with Juice Society in July.
Complimentary access to SOUNDWAVE SUNDAY with ticket purchase.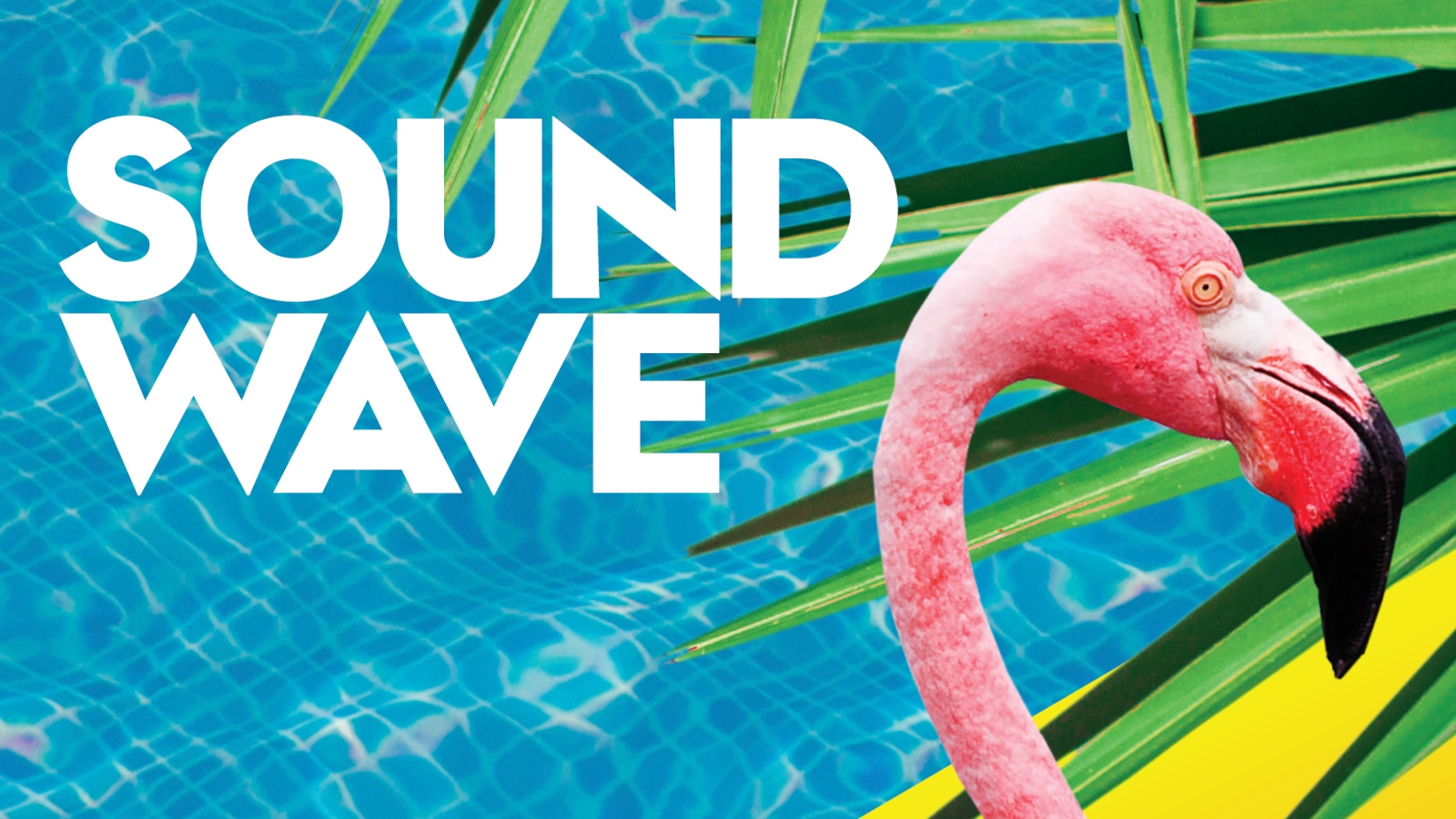 SOUNDWAVE
Sundays 12PM-Sundown
Join us at WET Deck every Sunday from 12PM –sundown and soak up the sounds of summer featuring live beats by DJ Bird Peterson & guests and W Austin specialty cocktails. *All tickets must be purchased here – cash is not accepted at the door. Cabana & Kasbah reservations.
Complimentary entry for Hotel guests.
Must be 21 & up or accompanied by a parent or legal guardian.
HOURS
Pool hours are Sunday - Saturday from sun up to sun down for hotel guests. Non-hotel guests may access the pool Sundays with a ticket to Soundwave, Mondays-Fridays for a $10 day pass. Access to the pool is complimentary after 5pm for happy hour and sunset swims.
Hours & accessibility are subject to change based on weather, capacity, and special events. Food and beverage service available.
*excluding special events
LOUNGE CHAIRS
Lounge chairs are complimentary for hotel guests only and are available on a first come, first serve basis. Chairs cannot be held by placing personal items on them. Personal items left unattended will be turned into security and the chair will be released.
WET DECK WEEKENDS
During summer weekends, our WET pool is a sophisticated environment best suited for adults after 1 pm. Please contact us at 512 542 3600 for assistance if you'd like to make alternate arrangements.
MINOR POLICY
While we don't recommend minors on the weekends at WET after 1 pm, we do allow it. All minors (under 21) must be accompanied by an adult (parent or legal guardian) hotel guest at all times to access the WET Deck, as there is no lifeguard on duty.
CAPACITY POLICY
We want all of our guests to be able to take advantage of the incredible scene at WET during the summer. Due to capacity issues, we only allow access for 4 guests per guestroom or 6 guests per luxury suite. Sorry, no exceptions. All hotel guests wanting to access the WET pool will be issued 1 wristband per guest based on the capacity policy above. Wristbands must be worn at all times for entry. Damaged wristbands will be replaced upon receipt of old bands.
DRESS CODE
While we encourage and promote self-expression through fashion, we have a firm dress code. Only appropriate and upscale beachwear and tasteful after post-work workout gear is welcome poolside at WET. This means NO jeans, basketball shorts, boots, printed shirts with offensive or aggressive graphics, or inappropriate swim or athletic wear.
NO SMOKING
As W Austin is a LEED® Certified Silver property, smoking of any kind is prohibited on the WET Deck.
HAPPY HOUR
All guests may access the pool complimentary Monday - Friday after 5pm. Happy hour is 5pm-7pm. Swimsuits encouraged.