2017 Austin Events & Happenings
Check out what's new & next at W Austin
Get the Insider Experience
Live it up with the latest Austin events at W Austin. We set the stage for contemporary luxury, headlining the action on vibrant Second Street. In a city sizzling with hot music and buzzing with high tech, unleash your inner soul man, rock god or indie hipster in our paean to power pop. Nobody knows how to throw an event quite like us.
Ignite your visit to Austin with our exclusive W Insider experience. Check it out.
SEPTEMBER 26
AGAVE TRAIL
PROGRESSIVE DINNER
Take a culinary journey through W Austin on Tuesday, September 26th starting at 6:30PM as you taste different courses throughout the hotel. Beginning on the WET Deck, follow the agave trail and end with dessert and cocktails in the Secret Bar. Each course will pair perfectly with a variety of Codigo tequilas // $45 per person
Check out the menu here.
Skipping dinner that day? Stop by the Secret Bar at 8:30PM and meet up with us for dessert and cocktails.
OCTOBER 5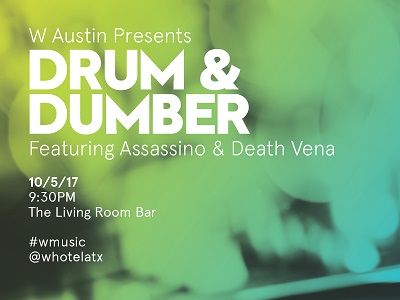 Drum & Dumber
Feat. Assassino and Death Vena
Please join us in the Living Room on October 5th for a special DJ set with drummer starting at 9:30PM. Get here early to pregame (because why not..)
LAST SOUNDWAVE
SEPTEMBER 24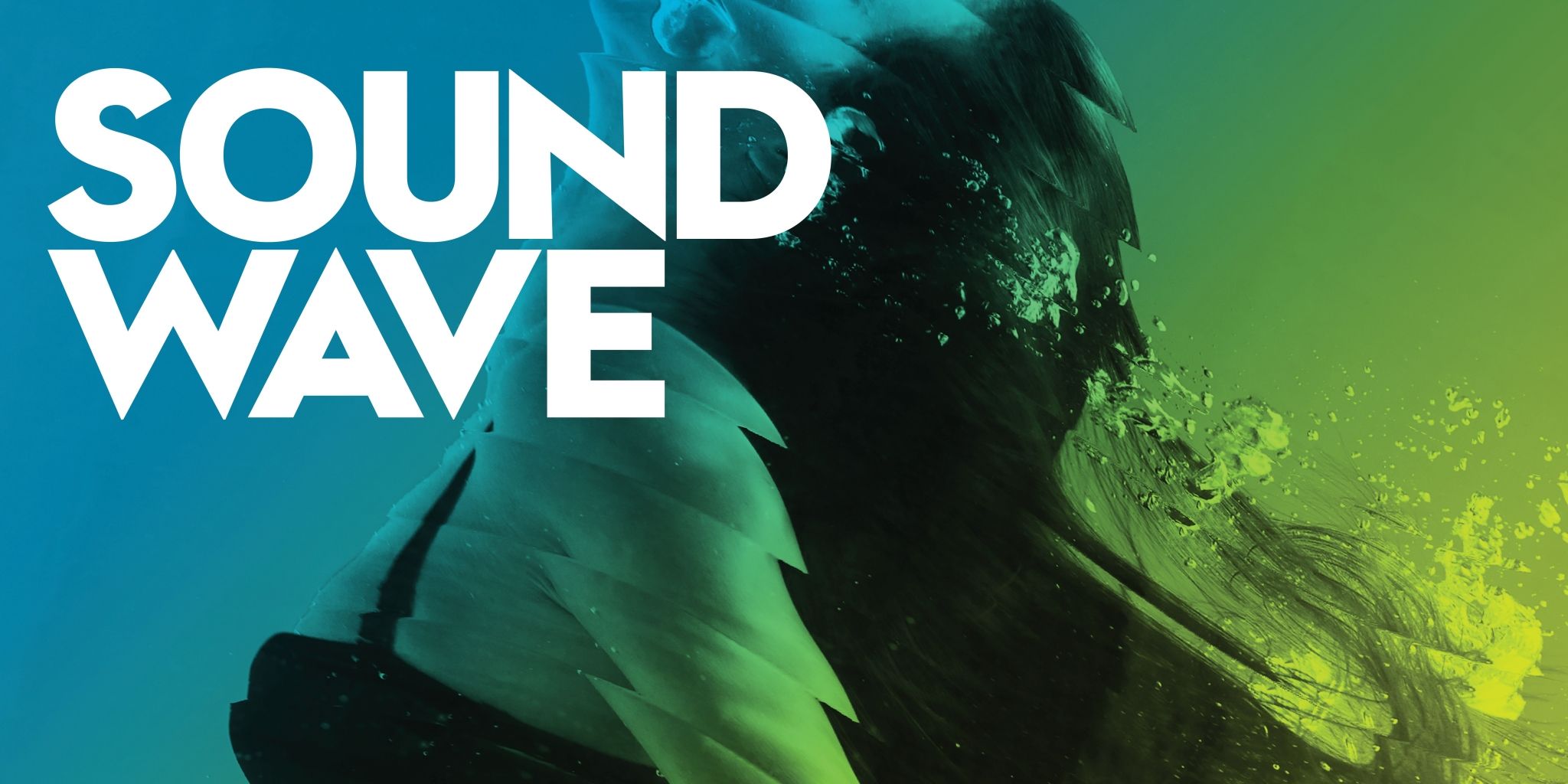 SoundWave
WET Deck
Warm weather has arrived. Pool party season has begun. Hangout poolside. sip cocktails and listen to beats spun by Bird Peterson while you soak in the lively scene. Tickets $20.

LAST Soundwave will be on Sept. 24
EVERY WEDNESDAY IN SEPTEMBER
5-9PM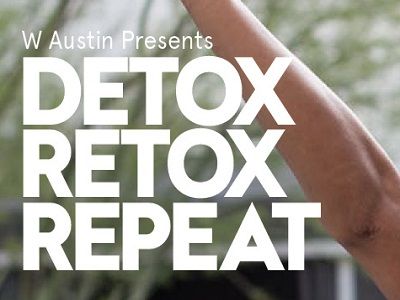 Get into shape with The Barre Code Austin in September. Retox with a complimentary cocktail after class and cool off with a dip at WET. This month we're switching it up with three different class formats. Learn more about each class here.
9/20 Barre Code
9/27 Brawl
EVERY THURSDAY
5 - 9 PM
W Austin Night Swim
WET Deck
Please join us for live music at the WET Deck starting at 5PM. Happy Hour goes until 9PM. Sit back, relax and enjoy the beat. RSVP
Every Friday
5 - 8 PM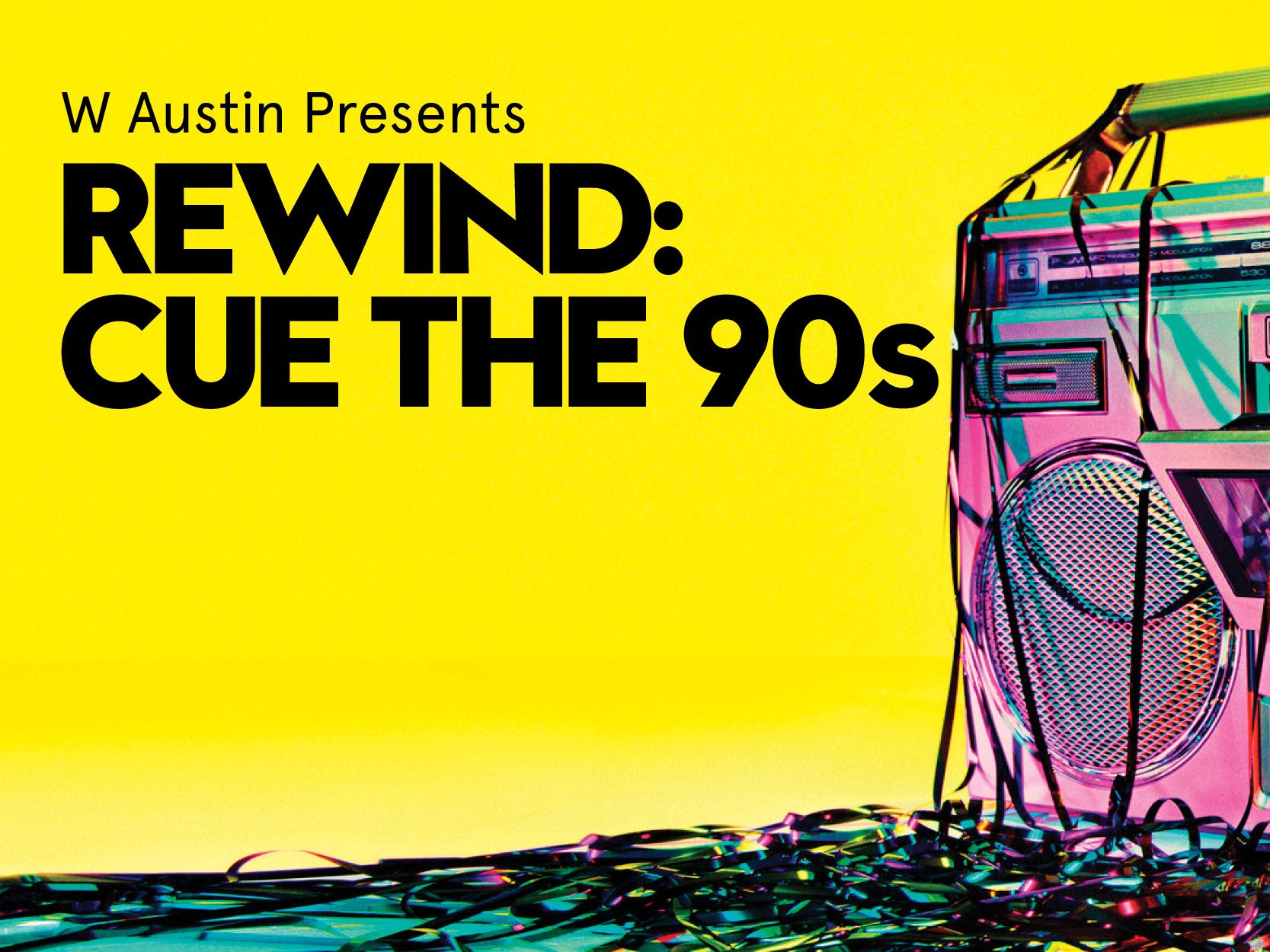 Rewind: Cue the 90s
Living Room Bars
Join us for our 90s Happy Hour. Expect a variety of surprises & throwbacks with beats by DJ Diggy Dutch. Plus, a 90s menu full of your favorite bagel bites, mexican pizza, etc.
EVERY UT FOOTBALL GAME
Weekends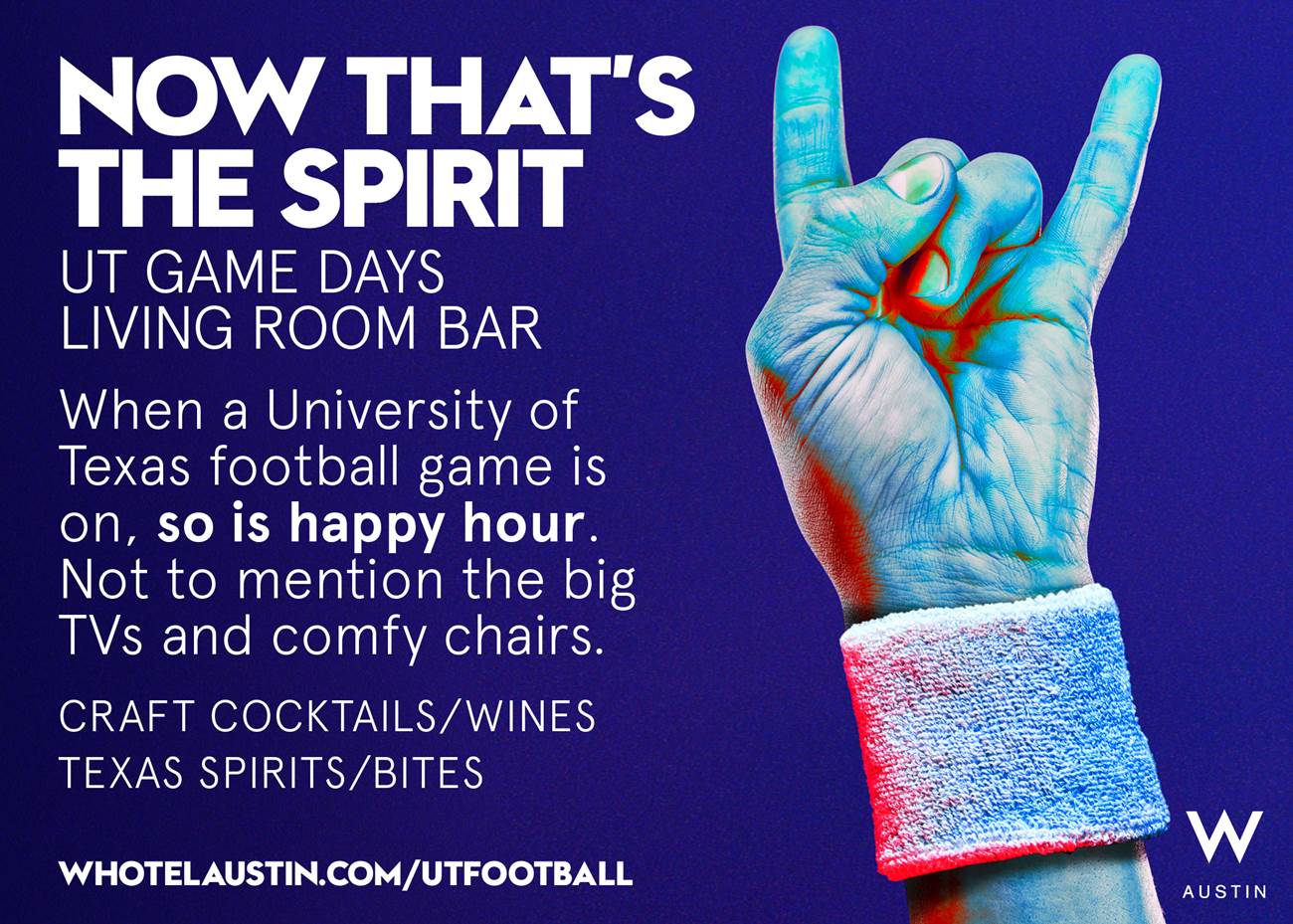 NOW THAT'S THE SPIRIT
UT GAME DAYS
When a University of Texas football game is on, so is happy hour. Not to mention the big TVs and comfy chairs in the Living Room...
Hook em' Horns!