2017 Austin Events & Happenings
Check out what's new & next at W Austin
Get the Insider Experience
Live it up with the latest Austin events at W Austin. We set the stage for contemporary luxury, headlining the action on vibrant Second Street. In a city sizzling with hot music and buzzing with high tech, unleash your inner soul man, rock god or indie hipster in our paean to power pop. Nobody knows how to throw an event quite like us.
Ignite your visit to Austin with our exclusive W Insider experience. Check it out.
DECEMBER 31
10PM-2AM
INTO THE WILD
2 PARTIES. 2 FLOORS.
Show off your New Year's strut at W Austin // Between three party packages, there ought to be one for you. Join us or miss out on ALL the fun. Click here to view all our party packages: http://www.whotelaustin.com/newyears
EVERY SUNDAY
12PM-9PM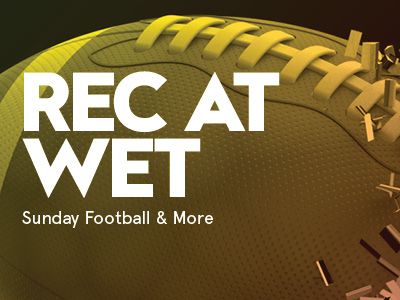 REC at WET
WET Deck
Steal the tailgate scene at WET every Sunday from 12-9PM. Cocktail specials from Texas Ranger Whiskey, yard games, cocktail specials and football playing on the TVs in the cabanas. Now that's a tailgate if we've ever seen one.
Every Friday
5 - 8 PM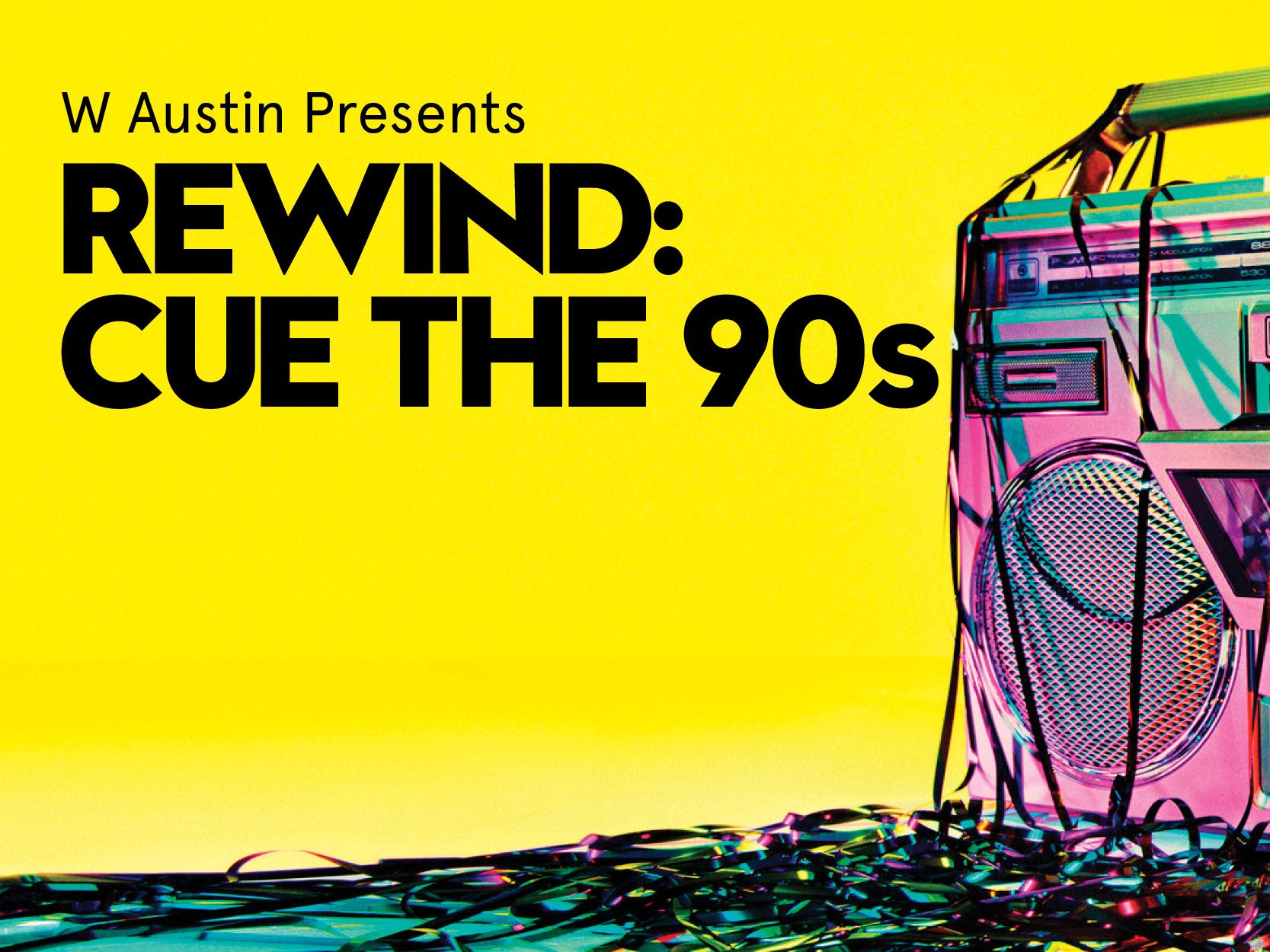 Rewind: Cue the 90s
Living Room Bars
Join us for our 90s Happy Hour. Expect a variety of surprises & throwbacks with beats by DJ Diggy Dutch. Plus, a 90s menu full of your favorite bagel bites, mexican pizza, etc.
EVERY UT FOOTBALL GAME
Weekends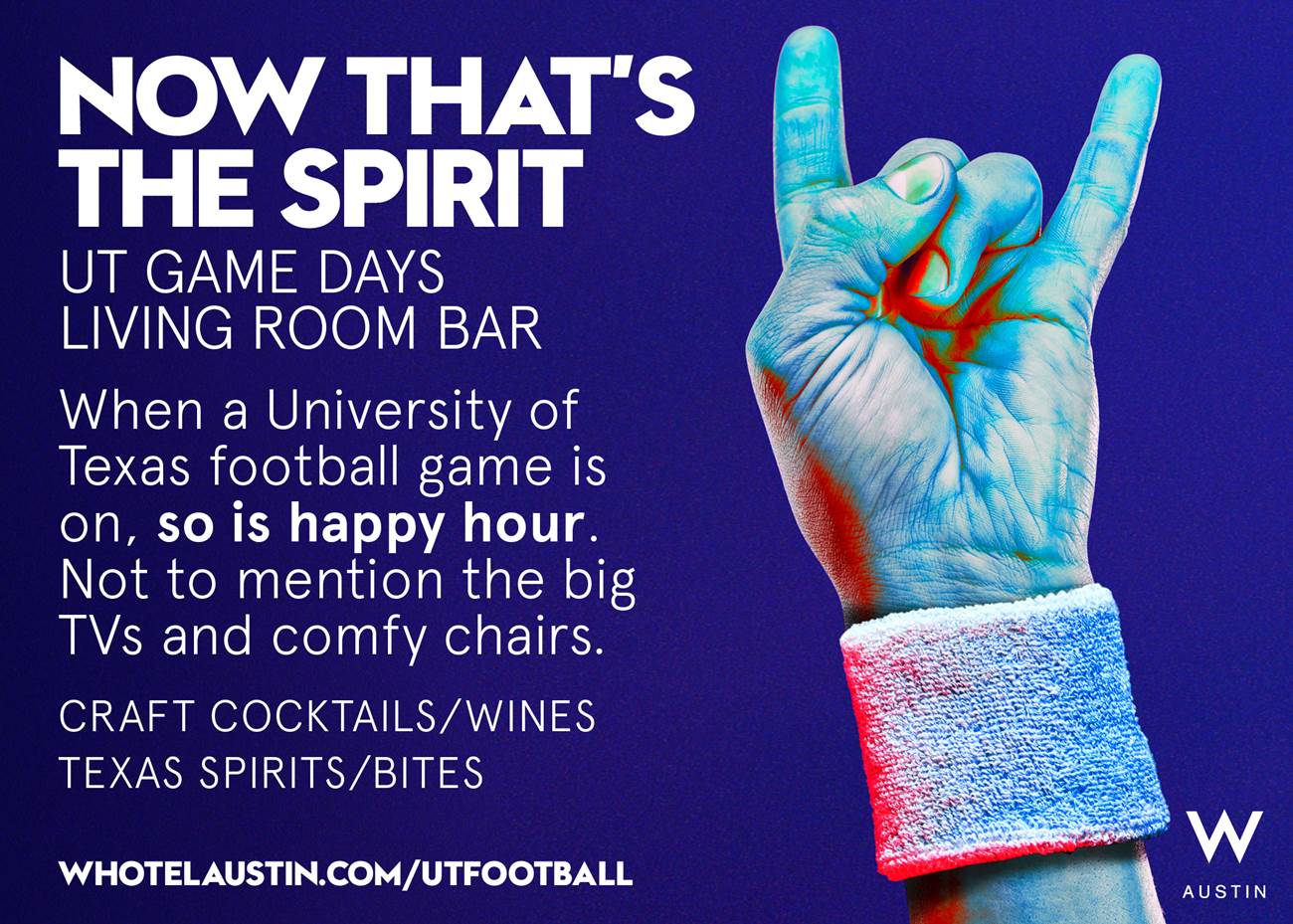 NOW THAT'S THE SPIRIT
UT GAME DAYS
When a University of Texas football game is on, so is happy hour. Not to mention the big TVs and comfy chairs in the Living Room...
Hook em' Horns!