Shape up your body and wake up your mind with our fabulous fitness facilities showcasing hill country and city views highlighted by the floor-to-ceiling windows. Our 3,600-square-foot, state-of-the-art, fully equipped FIT Fitness Center is where you feel good, relieve stress and have the best time working out. Gym rats and fitness warriors will love the comprehensive array of treadmills, elliptical machines and recumbent bikes mounted with TVs and iPod docking stations, weight machines, free weights, yoga mats and balance balls - where will you start? Or if you prefer the inspiration of customized workouts, our Whatever/Whenever® service will hook you up with a personal trainer, tough love optional. A 46" wall mounted TV keeps things interesting and an open fitness area is available. All guests enjoy complimentary access with their room key, complimentary water, newspapers and magazines, and acceses to men's and women's locker rooms shared with AWAY® Spa. FIT WILL BE CLOSED FEBRUARY 26-27th, 2018, FOR AN EQUIPMENT REFRESH.
FIT Features
Fitness Equipment |
Technogym, Excite, Personal Selection
Equipment Type |
Cardio & Weight Machines
Fitness Room |
Yes
Free Weights |
Yes
Personal Training |
Yes (call hotel to schedule in advance)
Hours |
24/7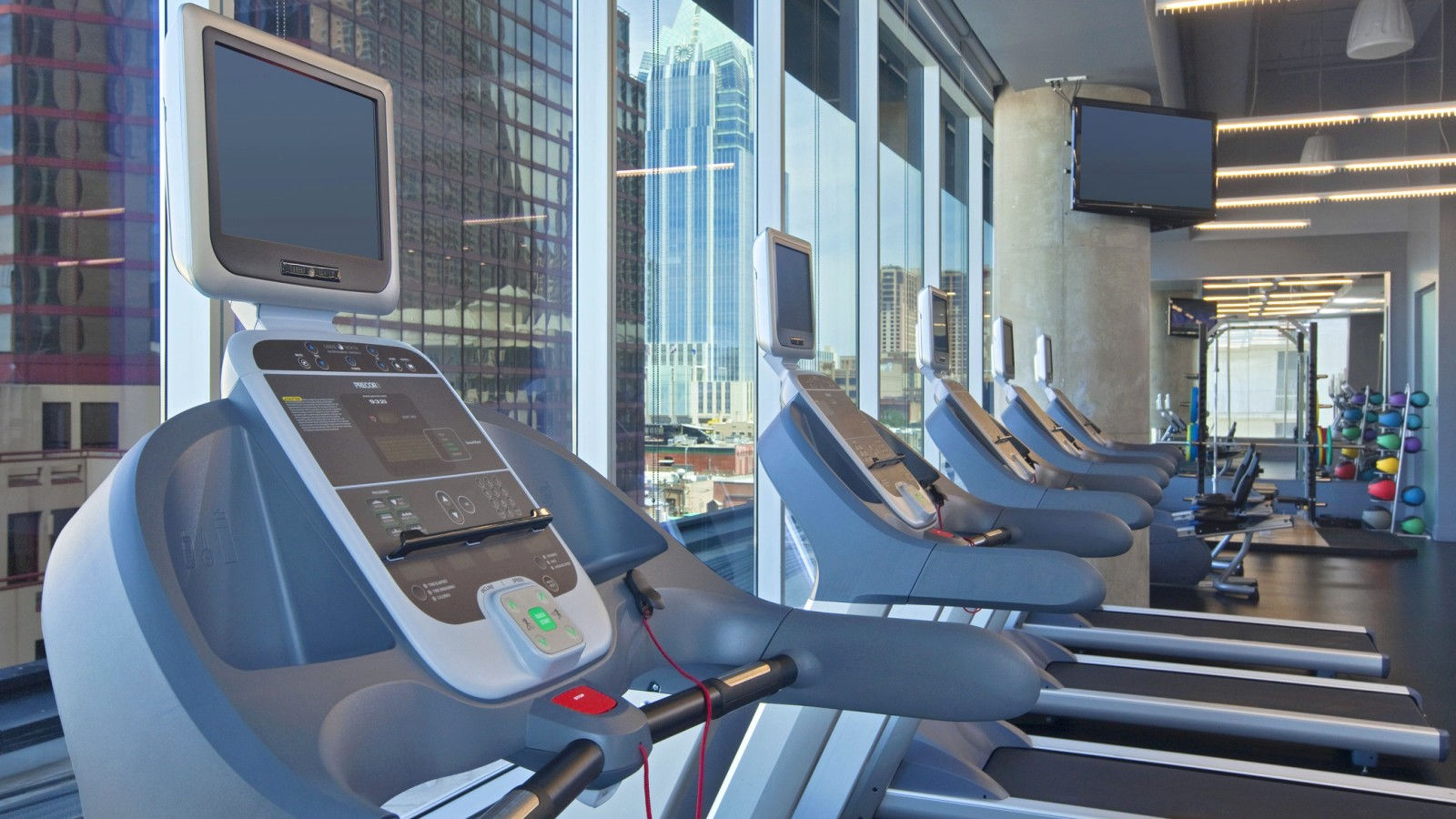 MEET THE FIT INSTRUCTORS
CODY BUTLER
Cody is the founder and creator of H.E.A.T. Bootcamp. He uses the mind/body connection to be a teacher and a motivator. His dynamic fitness training includes the promotion of a psychological well being. Cody has been a personal trainer for over five years and has worked with individuals of all fitness levels and backgrounds.
STEPHANIE SAMUELS
Brand new to Austin, Texas, Stephanie Samuels is a well-known holistic health practitioner, yoga instructor, movement therapist, and licensed Esthetician with over 16 years of experience in the health and wellness industry. Her classes utilize the natural rhythm of the breath to connect with the body in a graceful flow. She also teaches Pilates and has a passion for health and fitness.