Welcome to THE LIVING ROOM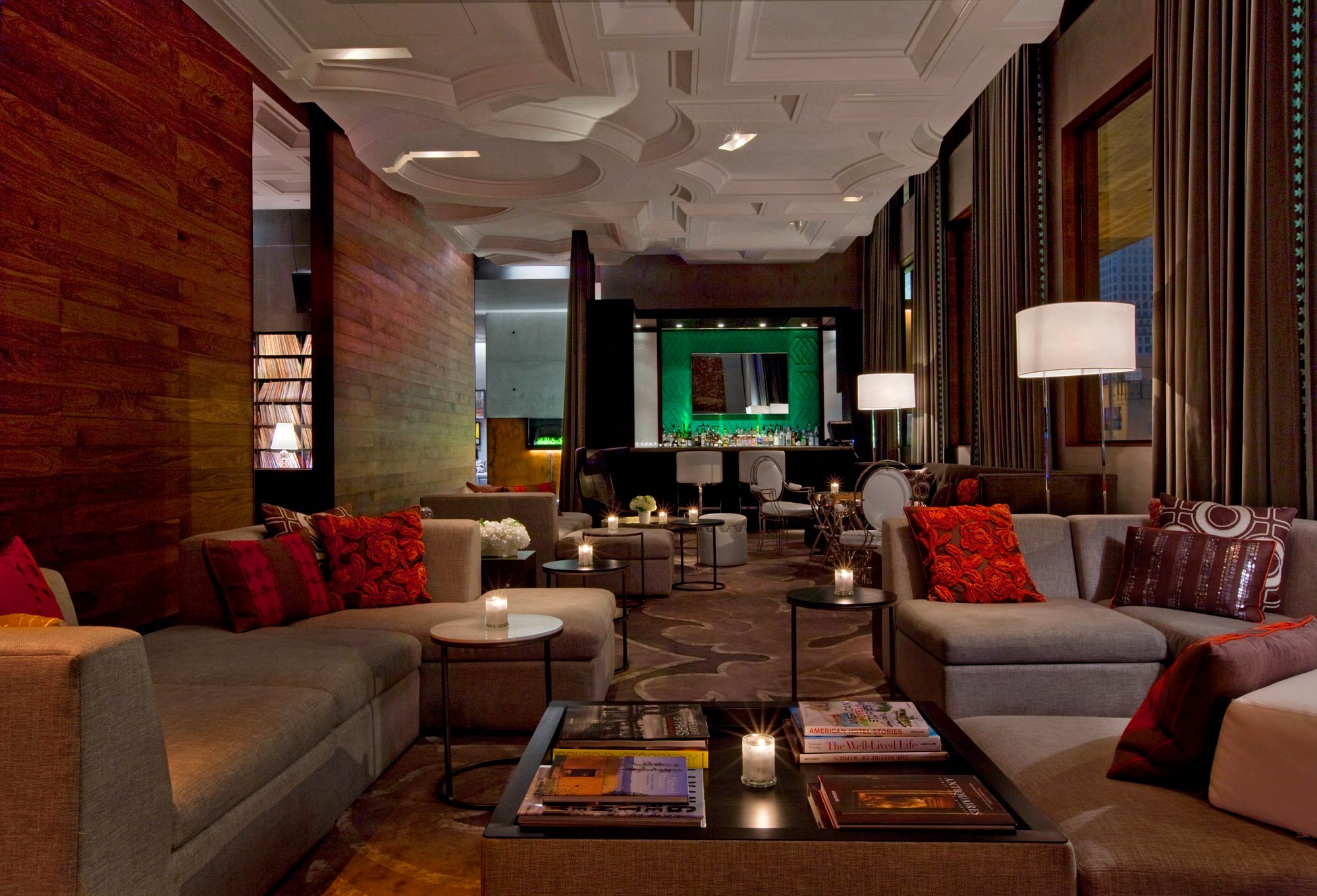 The Living Room Bar aims to be a home away from home for music lovers from near and far. Located in the ground floor of the rock-and-roll paradise of W Austin Hotel, Living Room is a refuge for locals and a favorite of travelers. With four different rooms inside our bar, we have something for everyone - dark and seductive, warm and cozy, or bright and breezy.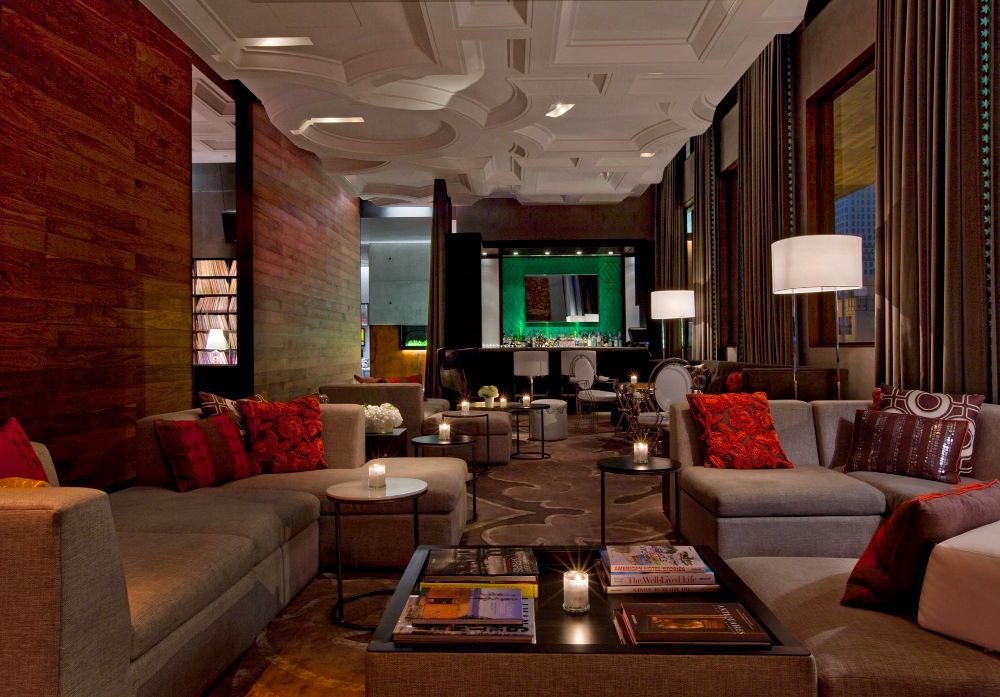 TEQUILA BAR
Our bright and airy Tequila Bar features plentiful plush seating areas, front-seat views of bustling Lavaca Street, and of course its own fully stocked bar. Enjoy the warmth of an intimate shared fireplace between the Tequila Bar and its neighboring Screened Porch areas while you sip on signature cocktails and peruse our collection of coffee table books and games.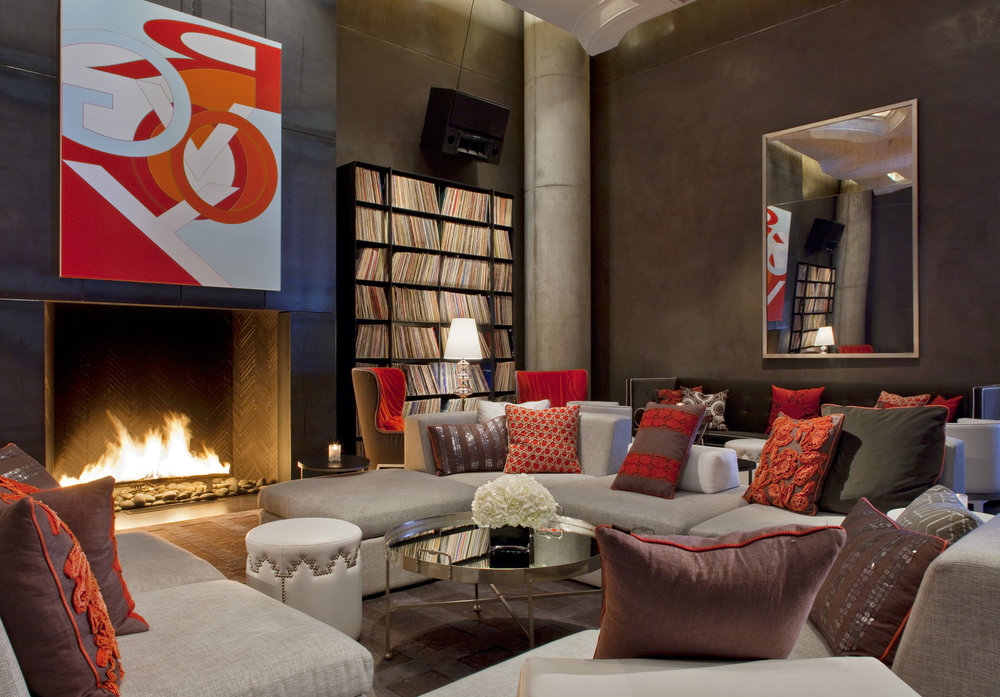 RECORDS ROOM
Austin may be the capital of Texas, but it's also the live music capital of the world. The Living Room's Records Room is our homage to Austin's love of music, featuring over 8,000 vinyl records from a wide variety of artists. Browse Texas classics, worldwide sensations, or hip new releases... we have something for every musical taste.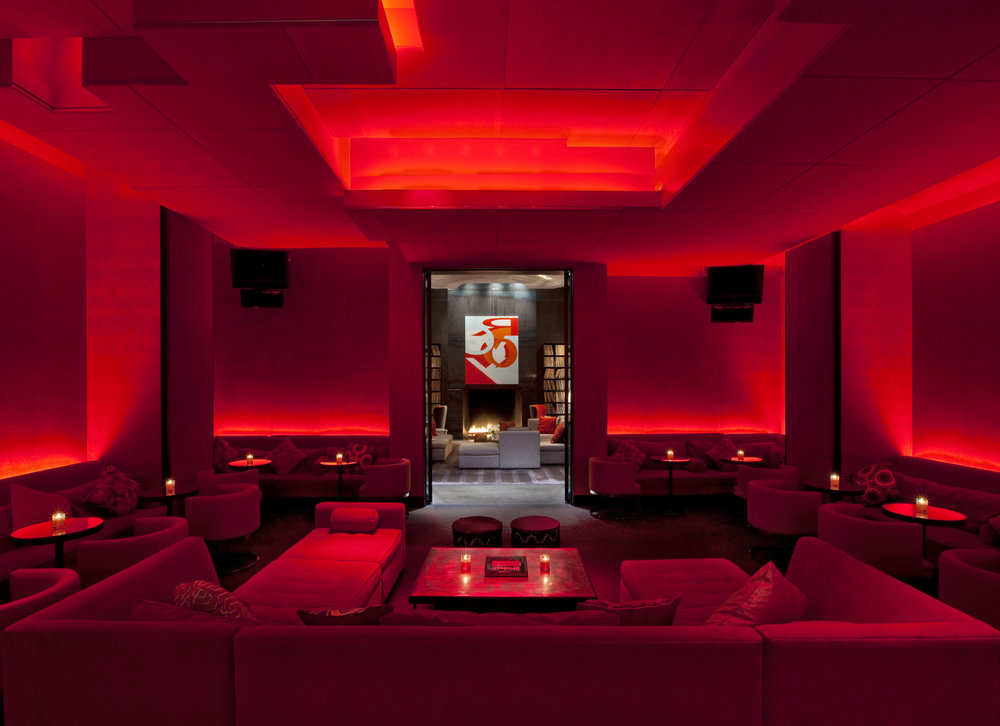 SECRET BAR
Let's get intimate. Have a seat. Sip on a cocktail. Enjoy the glow. You're in the Secret Bar (sometimes known to our guests as our "Red Room"... you can see why).

While the rest of the Living Room's spaces open in the morning, the Secret Bar opens at 4:30pm every evening. Once you're in, you can enjoy cocktails from its separate, fully stocked bar and indulge in snacks from our bar menu. Secret Bar is also the home to our beautiful, vintage McIntosh Sound System.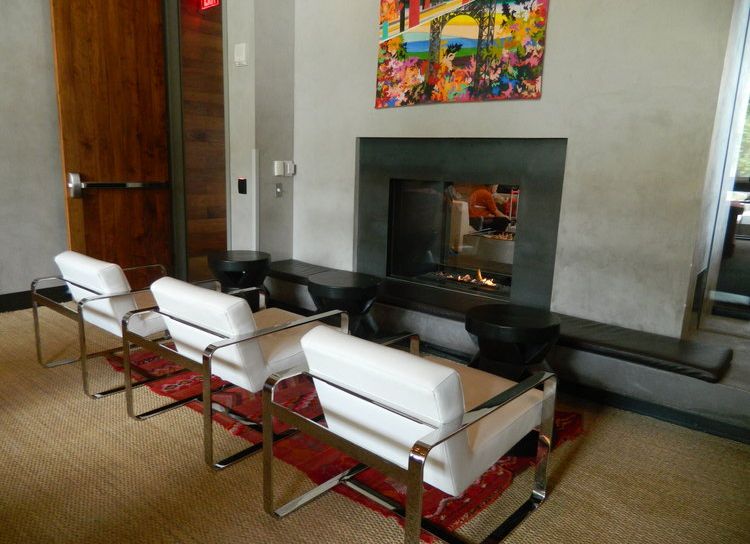 SCREENED PORCH
All the beauty and benefits of a classic Southern screened porch...with the added bonus of A/C. Luxuriate in oversized windows perfect for people-watching, views of the lush patio at TRACE Restaurant, and an intimate shared fireplace. Bring your laptop in and lounge while you catch up on emails, or grab a seat at night to indulge in tantalizing treats and signature libations.

Looking for some entertainment? We often offer free screenings of the day's hottest sporting events and awards ceremonies on our giant projector wall. Sit back and enjoy.
MENUS
The Living Room offers a fully stocked bar of libations. We're especially proud of our cocktail culture; our Libationist & bartender team have curated a list of handcrafted W Austin Libations that are sure to wow. Not in the mood for a cocktail? We have an extensive collection of beer and wine to peruse as well.

Of course, nobody likes drinking on an empty stomach. The Living Room offers a tempting menu of bar bites and nibbles that pair perfectly with our libations.

SNACKS & COCKTAILS
Our regular bar menu is served 11:00AM - 1:00AM, every day of the week.

HAPPY HOUR
HAPPY HOUR is 5PM - 7PM, Monday - Friday in all of our outlets. Enjoy specialty bar snacks and cocktails starting at $5.